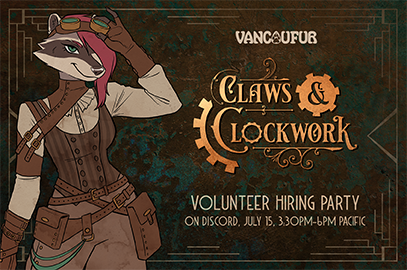 VF's Hiring party is happening July 15 at 3:30 pm on our Discord server! Come and join us to learn more about volunteering, meet leads and fellow volunteers, and generally learn how the convention runs! Volunteers can earn cool rewards as well, including a free pass! So come check it out and volunteer to make VF2024 the best it can be!
If you can't make it, just fill out your volunteer form and someone will be in touch with you.
Fill out your volunteer form here.