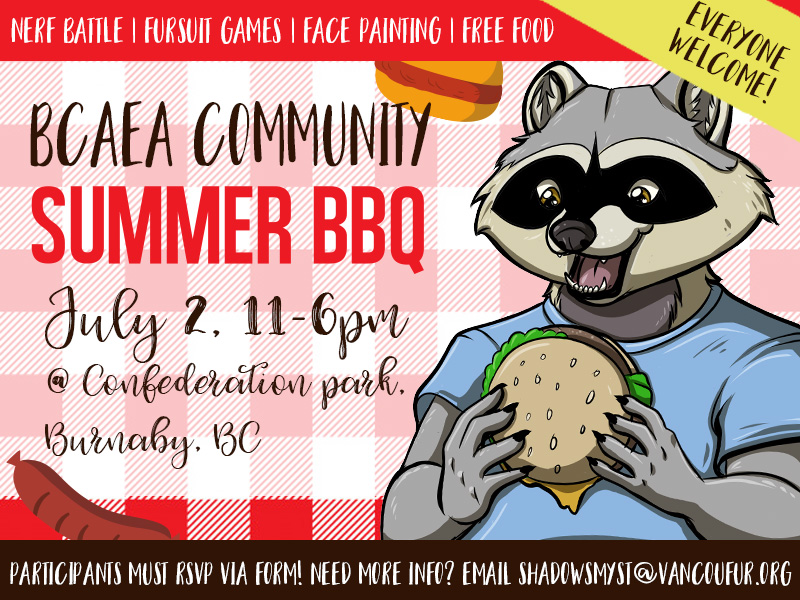 After a 2 year hiatus, the BCAEA Community BBQ returns for 2023 and is bigger and better than every before! Featuring not only delicious food, but also a Nerf War, Fursuit Games, Icebreakers/social games and Face painting! All for FREE for the Community!
The only caveat is that you MUST RSVP in order to get food and there is an upward limit of spots available due to changes with how Burnaby parks handles reservations/events at the parks. So be sure to RSVP early in order to ensure your spot.
The event will be happening July 2, 2023 at Confederation Park in Site 2 from 11am-6pm! Bring your own chair or blanket!
Food will be served from 12pm to 4pm. There will also additional fun activities including:
Fursuit Games
Face Painting
Nerf War
Social/icebreaker Games
Hang out with other local furs/ponies
Remember to get food you MUST RSVP! Because of Park rules we cannot give food to anyone who has not RSVPed with us!
Cost is FREE! RSVP by June 29 to get your spot and come hang out with the community on July 2!