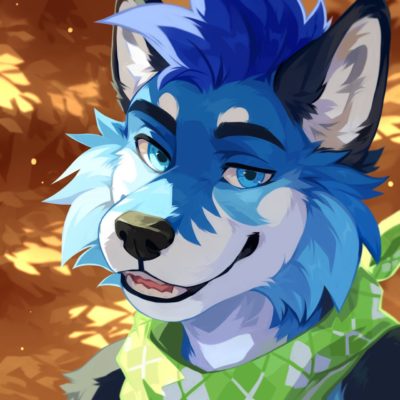 Vancoufur is pleased to have Rahne as our 2023 Guest of Honour!
Rahne is dancer, DJ, writer and Twitch streamer, from northern California.
An avid fursuiter, Rahne has been dancing and performing on stage for years across multiple conventions, as well as concerts and music festivals for artists including Arty, Dillon Francis, Showtek, Diplo, Adventure Club, Steve Angello and more.
In addition to DJing at cons, Rahne has played multiple fanclub sets on Anjunabeats' Twitch channel, as well as the ABGT Weekender music festival at the Gorge Ampitheatre. From the onset of the pandemic, he began regularly livestreaming on Twitch, with long DJ streams and his Barking With podcast, where he has interviewed multiple dancers, photographers, DJs and more, including several artists from Anjunabeats. On his social media, he regularly posts dance videos, skits, and video essays on various topics surrounding the fandom.
See our GOH page for socials and more info.