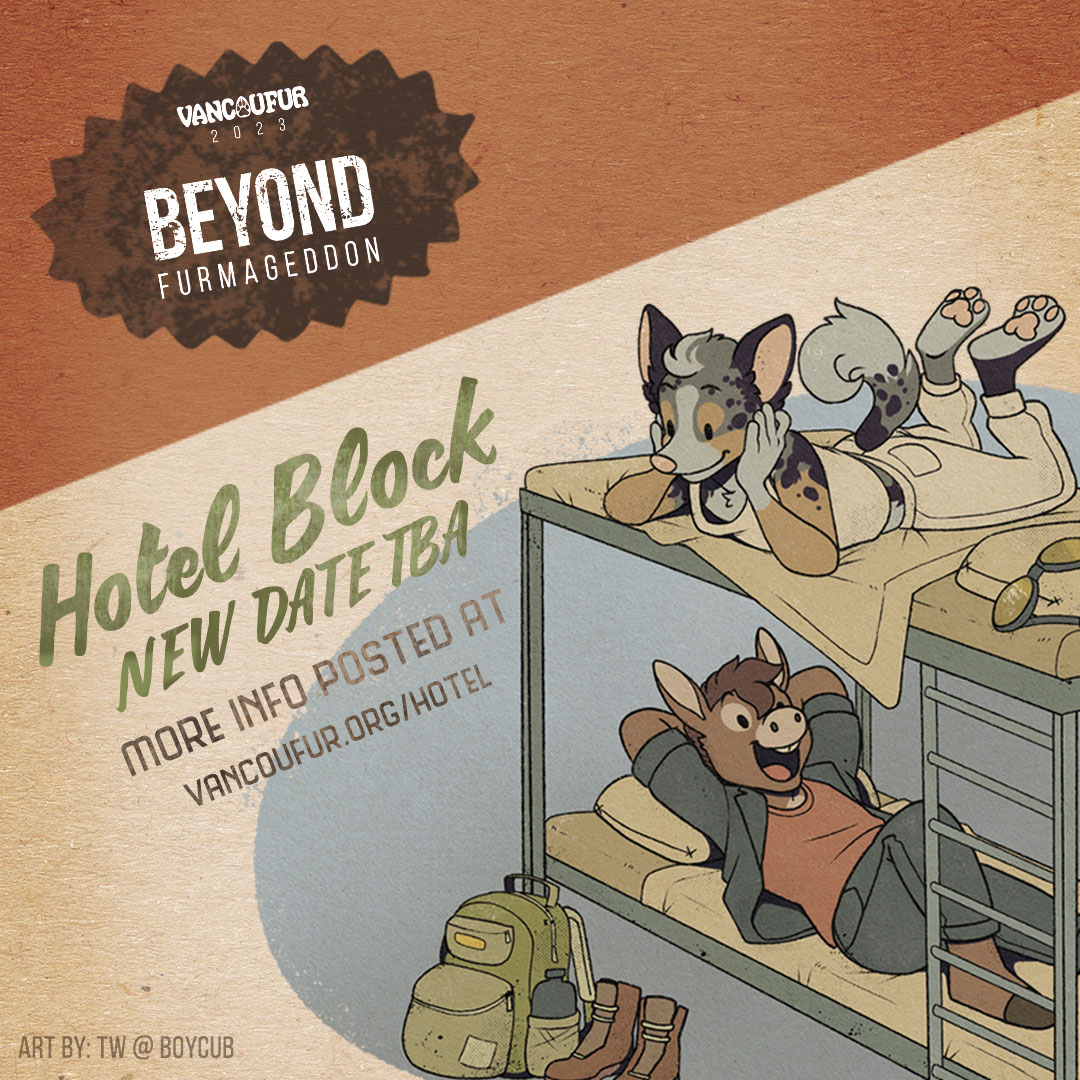 Due to circumstances beyond our control, we've had to push back the release of our main Hotel block. Our hotel team is working hard with the hotel to get what we need to get the block open for you all, but the pandemic has deeply affected how the hotel industry works these days and it may be slow going.
We are doing our best to get things back on track for you all as soon as possible and apologize for the inconvenience. We will announce a new date as soon as possible. If you wish to sign up for an email notification of the change, sign up for our newsletter here.
We will promote the new date for at least a week, so we anticipate there will be enough time for everyone to be ready to snag a room again. Again, we are very sorry for this change, but it was out of our hands and we're doing our best to get things back on track.