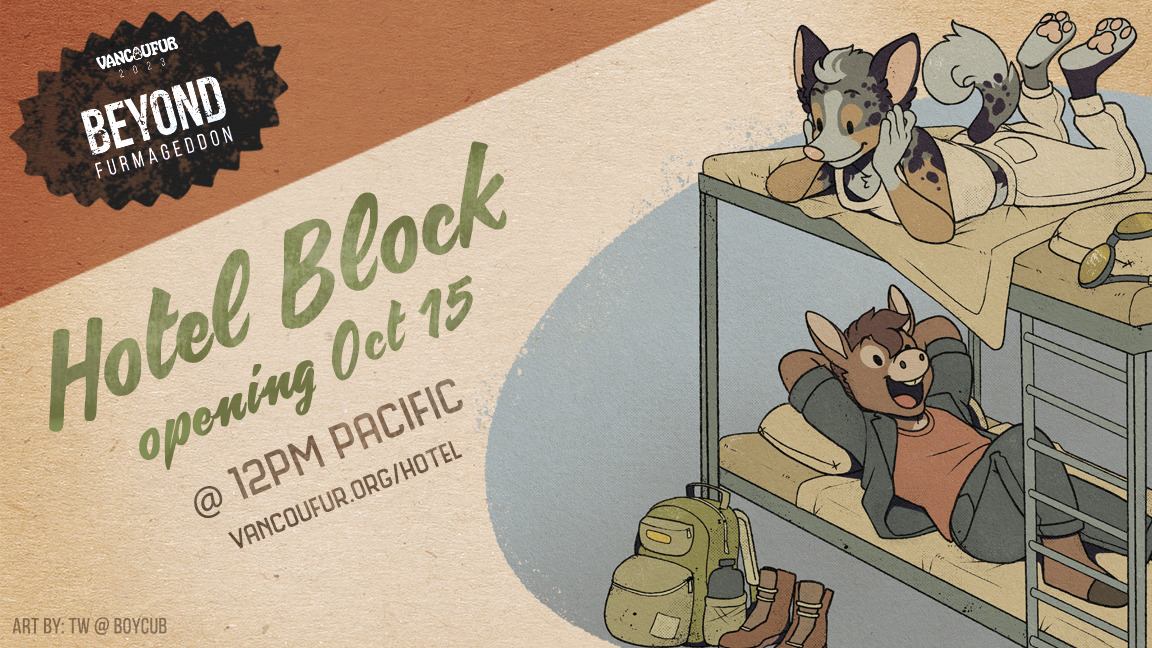 Vancoufur's Main hotel block will be opening Oct 15 at NOON Pacific!
VF2023 will be returning to the Vancouver Sheraton Guildford Hotel this year for an in-person convention as well as continuing to offer a digital experience for those unable to attend physically!
If you are hoping to snag a room at the main hotel to be in the middle of the action, be sure you make note of the time and date in your time zone! The opening will be Oct 15 at noon pacific time! So be ready! We do anticipate the rooms to sell out extremely quickly, especially the elusive double queens. You will need a credit card to register. Please note that Visa Debit is not typically accepted, so be sure the person with the credit card is ready to reserve.
For Volunteers: Volunteer block can be applied for now if you've signed up to volunteer and have been hired to a position. Please contact hotel@vancoufur.org if you did not get the newsletter with the link to the form.
For Dealers: If you are a paid and confirmed Dealer for our Dealer's Den, Dixie should be sending you an email shortly. If you have not received it, please contact vendors@vancoufur.org to get the link.
For room prices and types, please visit our hotel page. Note that room rate does not include taxes and fees.