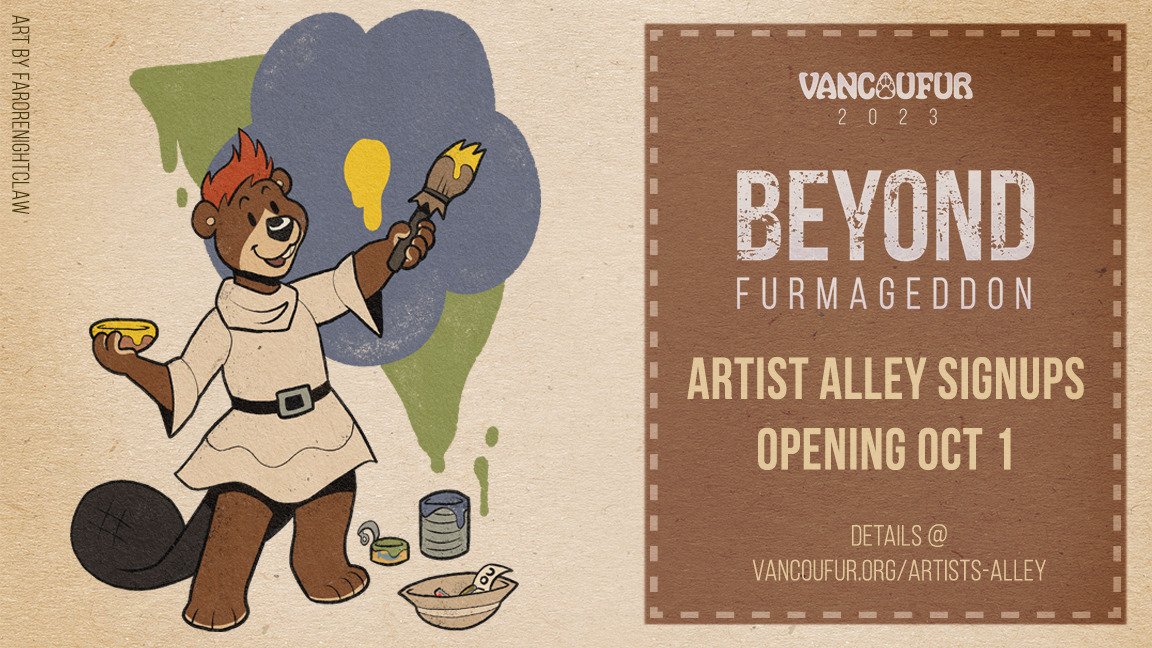 Dealer's have been selected and email and waitlist notifications have been sent! If you are waiting, please check your inbox!
Our Artist Alley signups will be opening next on Oct 1st @ 12pm pacific time!
In order to prepare for AA signups, which are 'first come, first served', we ask that you make sure you:
Read the AA rules
Register ( you don't have to pay yet)
Follow all Vancoufur Socials so you know when things are posted
Make sure you have your information required ready, including things like gallery or social media links.
Set yourself a reminder of when it goes live adjusted for your time zone. The applications open at 12pm PACIFIC TIME on the website. Since they are "first come, first served", timing is critical.
We will also be opening our AfterDark signups, and posting information about the Nightmarket soon. Stay Tuned!